Taking bookings for move to traffic light system. Call now
10%
DISCOUNT
BOOK ONLINE TODAY
$780.00
Heavy Truck Licence
Duration approx. 2-3 days
$680. SAVE a further 10%, when you book online today.
Payment Options: Credit card, Debit card or train now pay later with Humm.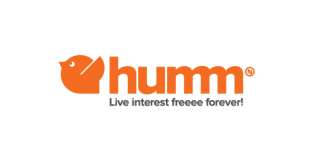 We're an NZTA approved course provider. That means you can go straight from Class 4 Learner's Licence to Class 4 Full Licence in only two days. No more waiting six months!
Class 4 course covers vehicles with a gross laden weight of more than 18,000kg. Normally if a vehicle has more than two axles it is a Class 4 regardless of weight.
We offer four two-day classes each week, from 8:30am - 4:30pm approx. Choose from:
Monday - Tuesday
Tuesday - Wednesday
Thursday - Friday
Saturday - Sunday
To be eligible:
This course includes:
You must have
Class 4 learner licence (if not please go to your local AA or VTNZ, fill in a DL1 form (no test required), fee of $48.20).
Previous practical class 4 experience, if not you will be required to book a lesson to start.
Completed your study guides, by reading and filling out all questions and answers. (see please note below for receiving your study guides).
Evidence of double vaccination.
NB: For Class 4 one and a half day course
You must have held your class 2 licence for less than 12 months
Provide your class 2 course certificate
Bring your completed class 2/4: unit standard 17574/17576 and logbook: unit standard 24089 study guides
Class 4 Heavy Truck Full Licence includes
Logbooks – Unit standard 24089 Fatigue Management, Work Time and Driver logbook. (5 credits)

Logbook study guide provided for unit standard 24089

Assessment of unit standard 17576: Operate a rigid vehicle to meet the requirements for a full Class 4 driver's licence. (7 credits) Class 4 study guide provided for unit standard 17576


(No resit fees on unit standard theory assessments if not passed straight away).
Practical assessment and manual truck provided NZ Training Assessments Ltd.