Taking bookings for move to traffic light system. Call now
10%
DISCOUNT
BOOK ONLINE TODAY
$1248.50
Bus Driver Training
Duration 3-4 days
SAVE a further 10% when you book online today.
Payment Options: Credit card, Debit card or train now pay later with Humm.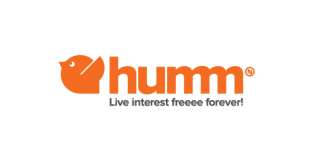 If you carry passengers for hire or reward you need a passenger 'P' endorsement on your licence. To become a bus driver you will need a 'P' endorsement as well as a Class 2 licence allowing you to drive vehicles up to 18,000kg.
Classes:
Wednesday, Thursday, Friday
To be eligible:
This course includes:
You must have
Held a full class 1 licence for two years or more.
DL9 Medical from your GP (Approx $55) no more than 5 years old.
Be able to pass a 'fit and proper persons check'* Serious convictions may stop a person from holding a P.endorsement licence (contact NZTA if you have any concerns).
Completed your study guides, by reading and filling out all questions and answers. (see please note below for receiving your study guides).
Evidence of double vaccination.
* People from overseas will need to provide documented proof of traffic and criminal history (we can help you with this).
Bus Driver Training Course includes:
Class 2 Bus
Class 2 learner training
Logbooks – Unit standard 24089 Fatigue Management, Work Time and Driver logbook.

(5 credits) Logbook study guide provided for unit standard 24089

Assessment of unit standard 17574: Operate a rigid vehicle to meet the requirements for a full Class 2 driver's licence. (7 credits) Class 2 study guide provided for unit standard 17574
(No resit fees on unit standard theory assessments if not passed straight away).
Driving practice on a Class 2 bus.
Practical Drive Assessment on Bus provided by us.
Assistance filling in all necessary documentation to obtain Passenger Endorsement licence.