Taking bookings for move to traffic light system. Call now
10%
DISCOUNT
BOOK ONLINE TODAY
$780.00
Class 2 Heavy Truck Licence
Fast track course - Duration approx. 2.5-3 days
SAVE a further 10% when you book online today.

Payment Options: Credit card, Debit card or train now pay later with Humm.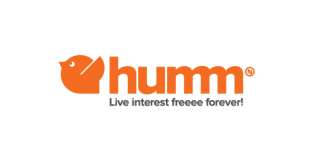 We're an NZTA approved course provider. That means you can go straight from Class 2 Learner's Licence to Class 2 Full Licence in only two days. No more waiting six months!
Class 2 course covers heavy vehicles with a gross laden weight between 4,500kg to 18,000kg with no more than 2 axles
We offer four two-day classes each week, from 8:30am - 4:30pm approx. Choose from:
Monday - Tuesday
Tuesday - Wednesday
Thursday - Friday
Saturday - Sunday
To be eligible:
This course includes:
You must have
Class 2 learner licence (if not Class 2 learners package available for additional $225.00).
If you do not hold a Class 2 learners licence you must provide a DL9 medical, available from your G.P.
DL9 Medical must not be older than 60 days.
Previous practical class 2 experience, if not you will be required to book a lesson to start.
Completed your study guides, by reading and filling out all questions and answers. (see please note below for receiving your study guides).
Evidence of double vaccination.
Class 2 Heavy Truck Full Licence includes
Logbooks – Unit standard 24089 Fatigue Management, Work Time and Driver logbook. (5 credits) Logbook study guide provided for unit standard 24089
Assessment of unit standard 17574: Operate a rigid vehicle to meet the requirements for a full Class 2 driver's licence. (7 credits) Class 2 study guide provided for unit standard 17574
(No resit fees on unit standard theory assessments if not passed straight away).
Practical assessment and manual truck provided by NZ Training Assessments Ltd. (if automatic truck required see below)